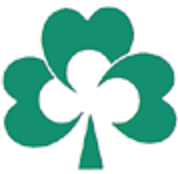 Girl Scouts of Korea (걸스카우트) is the national Girl Scouting/Guiding organization of South Korea. It was founded in 1946. As of 2003, the organization has 78,365 members. It's headquarters are located in Seoul, Korea. Boys and Girls are both allowed here. The Organization became a member of the World Association of Girl Guides and Girl Scouts in 1957.
On my honor, I will try
to do my duty to God and my country
to help other people at all times
to keep the Girl Scout Law.
A Girl Scout's honour is to be trusted.
A Girl Scout does her best.
A Girl Scout takes the initiative in helping others.
A Girl Scout is a sister to all
A Girl Scout is courteous and kind.
A Girl Scout loves nature and respects all living things.
A Girl Scout keeps the rules.
A Girl Scout smiles under all difficulties.
A Girl Scout makes good use of her time and avoids wastefulness.
A Girl Scout is pure in thought, in word and in deeds..